Northwinds Concert Band
Florissant, Missouri USA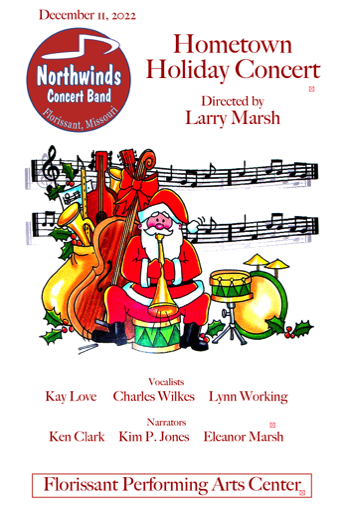 Don't miss the Hometown Holiday Concert, featuring Northwinds Concert Band under the direction of Larry Marsh. The acclaimed sixty-piece Northwinds ensemble has been playing concerts in the Florissant Civic Center Theatre for over thirty years. As always, this year's event presents traditional favorites, including "It's the Most Wonderful Time of the Year," "Sleigh Ride," and Leroy Anderson's "Christmas Festival." Ken Clark will narrate "A Christmas Carol" and "The Night Before Christmas." Vocalists are Kay Love, Lynn Working and Charles Wilkes. Individual tickets are $10 for adults, $8 for seniors and students. Also offered is a special Immediate Family Ticket Package for $25.
Click HERE to order tckets on line.
Or CALL the box office at 314-921-5678.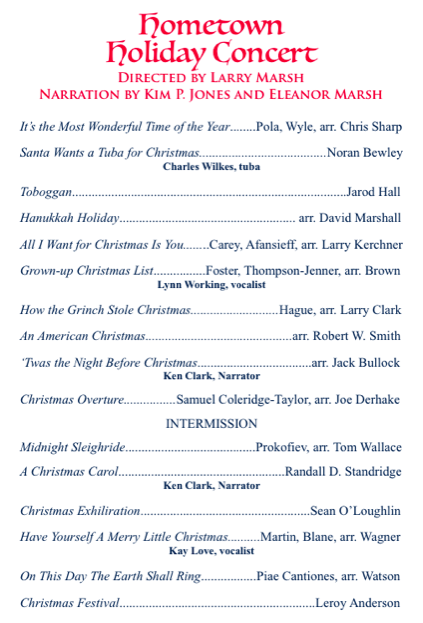 December 11, 2022
3:00 p.m.
Florissant Performing Arts Center
1 James J Eagan Dr
Florissant MO 63033